Little Bird, Portland
I love Portland. It's a lovely city filled with plenty of great food and definitely plenty of great coffee. Almost every morning is spent at a different coffee shop.
Matthew sent me a link to Le Pigeon. Sadly, it had no availability while I was in town. On the upside, there are two sister restaurants, one of which is Little Bird. It was not only open, it had availability. With Foie Gras on the menu, I felt like this might be a little bit upscale. I'd recommend showing up in business casual but I showed up in a button-down tee and shorts with no complaints, so it probably depends more on what you feel comfortable in.
I ordered a cocktail to start, a muddled cherry daiquiri, which, while tasty, didn't show up until after my opening dish arrived.
The menu is definitely French-inspired. For the appetizer, I had the seared foie gras that was served on a mint crêpe with strawberries and marcona almonds. It was a lovely mix of flavour in every bite and in just the right proportions.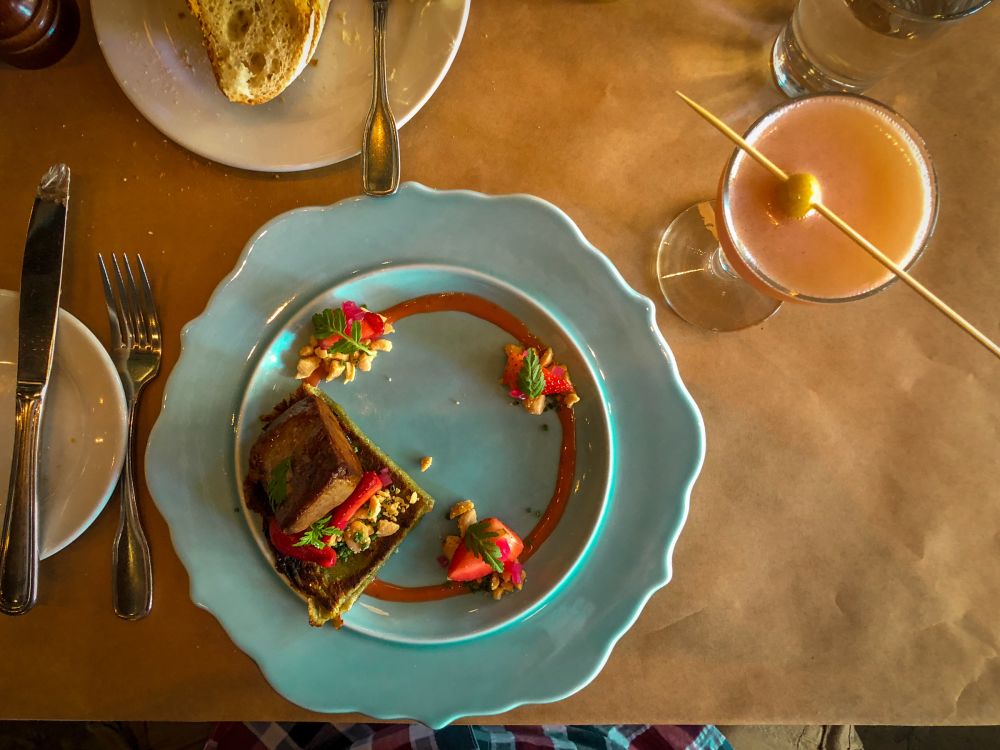 For my main, I had the open-faced corn ravioli. Imagine a flatter lasagna but with the foie beurre instead of a tomato-based sauce. Then add the crispy duck confit and corn flakes on top with a bit of the sweetness from the apricot sauce. A delicious dish that I savoured through and through. The duck confit might've been a bit too crispy as I felt like I do when eating a bowl of Cap'n Crunch: it tastes good but my mouth suffers a little more with every bite.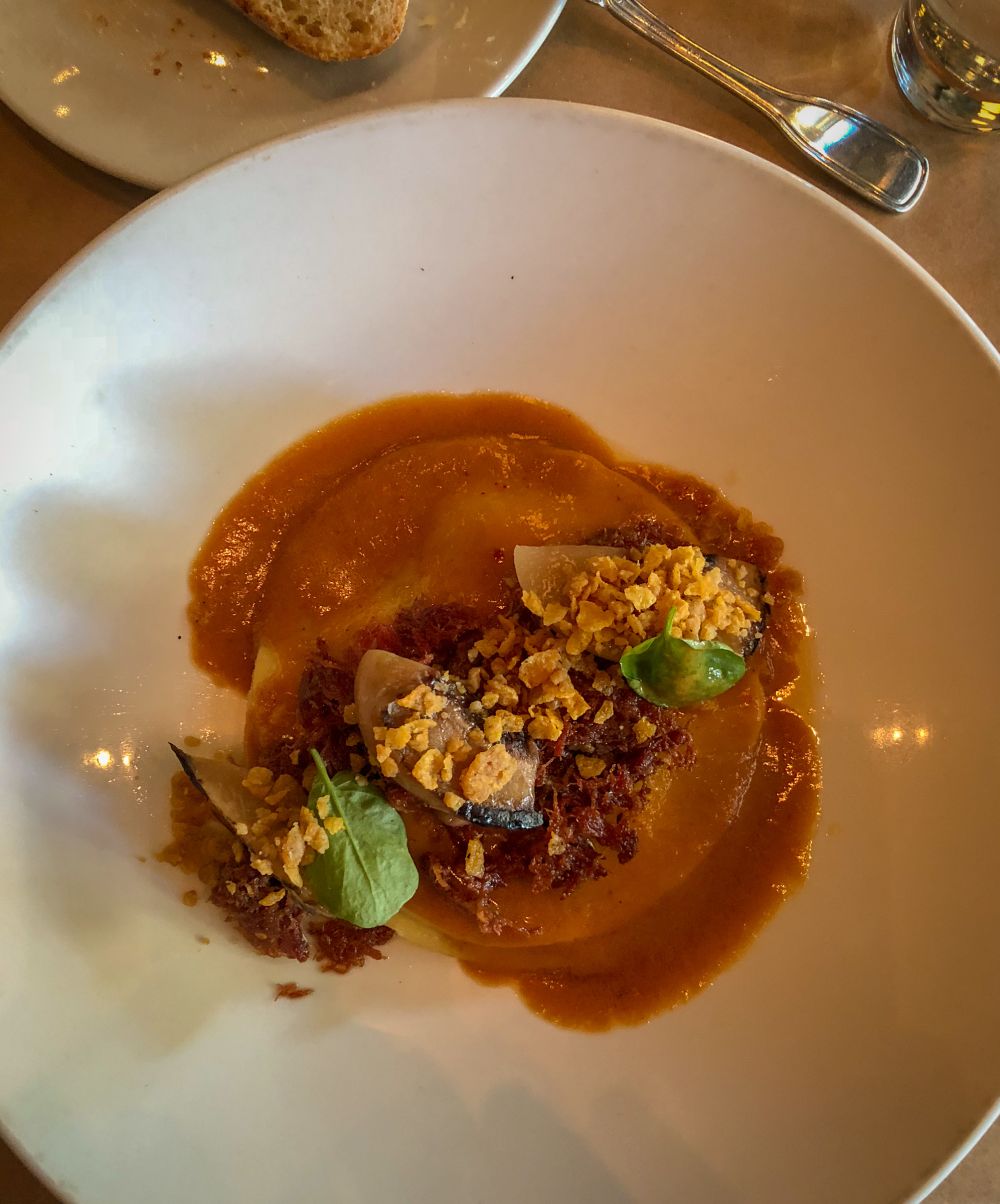 I ordered a glass of their featured red wine, a Gigondas from Les Pallieres. It paired well enough but I wondered if there might've been something else that would've suited the meal better.
Verdict: It was a wonderful meal and I'd definitely recommend going if you get the chance. It's reasonably priced while not feeling too cheap or too stuffy.
| | |
| --- | --- |
| Experience: | ★★☆ |
| Value: | ★★★ |
| Food: | ★★★ |
| Drinks: | ★★☆ |
| Service: | ★★☆ |