That Time I Ate at Five Michelin-starred Restaurants in a Week
Not every idea is a smart one. I've heard stories of how difficult it is to get a reservation at an upscale restaurant. They're booked for months.
We had ten days planned in San Francisco, Kitt and I. Her speaking at Imagecon and then us attending Smashing Conf the following week. The San Francisco Bay Area is home to a plethora of restaurants including seven 3 Michelin-starred restaurants plus all the 2- and 1-star restaurants.
Eater has a lovely mapped guide of all of them. This would be our guide for the week.
Many of the restaurants were as far north as Santa Rosa and as far south as San Jose. Of those seven 3-starred restaurants, only four of them are in San Francisco city proper.
I hadn't thought ahead. I did my research on the Monday we arrived. What are the chances I'd be able to get a reservation at any of these four restaurants? Turns out, quite good! I got reservations at all four! Benu, Coi, Quince, and Saison.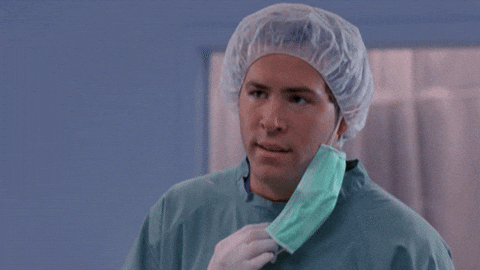 But Why?
I enjoy food. My girth is a testament to that. Part of the draw of going to an upscale restaurant is the search for what I call a Ratatouille moment.
David Chang talks about how "it's much more powerful to evoke those taste memories while cooking something that seems unfamiliar."
How many Ratatouille moments could I have within a week?
Benu
This was first. We had some cod, we had some sea urchin, we had some glazed quail. It was all quite delicious.
Probably my favourite of this entire menu was the beverage pairing, which included beer and sake. It introduced me to a new favourite beer: the Rodenbach Grand Cru. It's sweet with just a hint of sour (and surprisingly available at my local liquor store).
Being first meant that everything was going to be in comparison to this.
Saison
Saison was up next, an eleven course meal only one day after a nine course meal. (My ideas aren't always the brightest but they can be ambitious.)
We sat "in the kitchen", which meant that we had a view of the kitchen, could see all the preparation, and could hear them yell "Yes, Chef" every time a new order came in. It was quite delightful.
We noticed some overlap in menus: the cod, some sea urchin, and, again, a glazed barbecued quail. There was a caviar option that I opted into that was a bit heavy on the butter (if there can be such a thing).
The antelope was also quite delicious, much like the rest of the meal. All in all, everything was wonderful. (And if I had to choose, I'd pick Saison over Benu.)
Conference Break
Thursday was conference day. You'd think this would mean getting a bit of a break but no, you'd be wrong. There was a speaker dinner which turned out to be a five course meal at the Four Seasons.
Lots of great table conversation meant that I wasn't paying too close attention to what we had. I just remember it being good (along with a lovely wine pairing throughout the meal).
Quince
Friday rolled around and it was time for our third 3-star restaurant. If you're counting, we're at 25 courses so far and Quince will add another 10.
Quince ended up being our favourite, by far. I talked about the Ratatouille moments and this meal was filled with them. The ravioli at the beginning was wonderful. I upgraded to the caviar panna cotta and so glad I did. It came with a rich toasted brioche that I could've eaten a whole loaf of, if given a chance. Absolutely amazing.
The white asparagus (in three variations) was delicious.
I was thoroughly stuffed by the time dessert rolled around and they kept bringing out more treats.
The Montreal Interlude
So, before making our way to San Francisco, my buddy Ara asks if I'd be interesting in going to Au Pied de Cochon with him and his friends.
For those not in the know, Au Pied de Cochon is what one could nominally call a sugar shack. It's a cabin about a half hour outside of Montreal that serves a 12 course meal of decadence. Michelin doesn't come to Canada but if they did, this place would likely have some stars of its own.
The restaurant is completely booked for 2018. Ara got his reservation back in February. But of all weekends to have reservations, it's the weekend we're in San Francisco.
Are you thinking what I'm thinking? I looked up flights and wouldn't you know… there's a direct flight from San Francisco to Montreal on Saturday morning. And a return flight on Sunday morning.
Flying across the country just for dinner isn't the brightest of ideas but as might have been established by now, I am not a smart man.
Tickets bought.
And it was decadent. The first course was a three-layer cake of foie gras. Every dish had maple syrup in it. There was a turducken equivalent with a pig stuffed with a rabbit stuffed with foie gras.
The absurdity of the past five days is settling in.
But we're not done yet. We're up at 5am on Sunday morning to catch a 7am flight back to San Francisco.
Michael Mina
Sunday evening, we head over to our friends' place—which happens to be a catamaran—for dinner. A lovely (and relaxing and not at all gluttonous) one course meal.
Monday morning rolls around and we're looking for lunch options. Once again, I'm struck with brilliance and think, "I wonder if there are any 1 or 2-star restaurants open today." Turns out, most fancy restaurants are closed Sunday and Monday. And many more don't open until dinner service. Chipotle was looking to be our most likely choice.
Wouldn't you know it, though. Michael Mina—a mere 5 blocks from where we were staying—was not only open, it was also open for lunch. A 1 Michelin-starred restaurant booked!
We were the second group in the place but it slowly began to fill up over lunch—as did our bellies. (Filled from the multi-course meal, not the people. No Soylent Green here.)
We started with a delicious tuna tartare mixed with a quail egg and some pine nuts. A wonderful mix of taste and textures.
I splurged for the wagyu beef. It was a small portion but the sear was just right and the meat nearly melted in my mouth. Absolutely worth it. We got a linguine with black truffle that was just okay. The taste was flat and didn't really stand out.
Overall, it was a decent meal and a lovely lunch.
Coi
Tuesday rolls around and there's one reservation left: Coi. Amusingly, it's just around the corner from Quince.
Kitt had a meetup down in Mountain View, so Jina joined me for this one.
Coi didn't have a wine pairing. I'm always trepidatious because it means committing to a single wine over the course of multiple courses. We chose a French Syrah that wasn't overpowering and with some soft fruity notes. It worked pretty well with everything.
There was a white asparagus dish with a sweet cream topped with caviar and gold leaf. I savoured every bite.
We ended up splitting a tawny port and a vintage port with dessert. A lovely way to end the meal.
Seventy Courses, Thirteen Stars
All told, approximately 70 courses of food was eaten over just one week. A total of thirteen Michelin stars. This ridiculous week has been quite the adventure.
My favourite of the week would have to be Quince. Au Pied de Cochon came in second. Lastly, I think Michael Mina would take third place. The latter two were both a good bang for the buck (flights excepted).
Now back to my regular single course meals of grilled cheese sandwiches and delivery pizza.